← Previous Leo Bed
Next Granada Bed →
← →
You may also press keyboard arrows
or click at page corners for navigation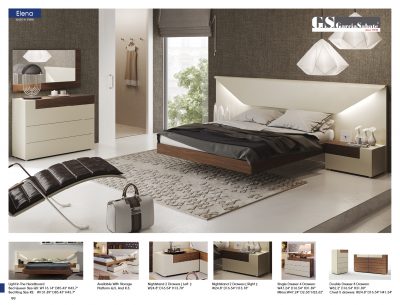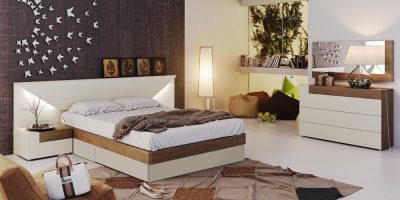 Elena bed with Drawers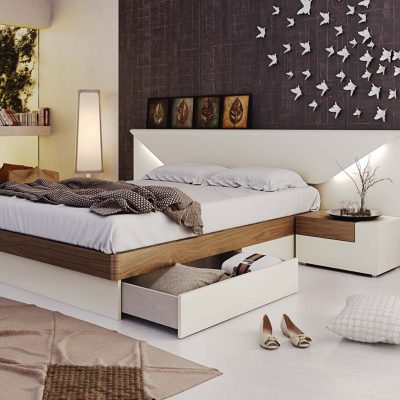 Elena Drawers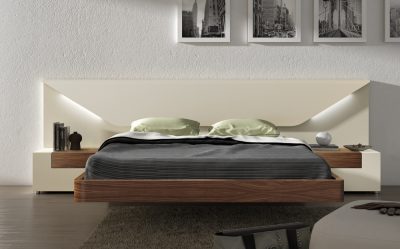 Elena Frontal View
Elena Bed
20% OFF!
$3353
$2683
Colors: Brown/Walnut
Materials: Wood veneer, MDF
Finishes: Mat
Item Description
Sold as a bedroom set ONLY!!
This Bedroom Furniture Set is a great addition to a modern bedroom style. Available with storage drawers. For regular set available to add Chest, Double Dresser or 2 Door Wardrobe. The finish is matt. All night stands and dresser drawers are equipped with self closing mechanisms. Hardware used for the bed base is all from Europe.
COLOR: OFF White Creamy/Walnut
Finish Color : AMERICAN WALNUT / MATT ARENA LACQUER
Swatches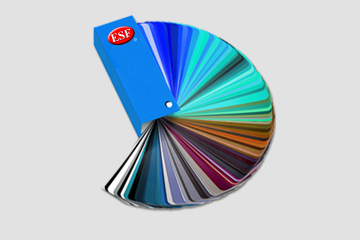 Garcia Sabate Swatch
Inventory is updated on 06/05/2023
The inventory quantities are subject to change, please call for more updated information