← Previous 312 Sectional w/Bed and 1 Electric Recliner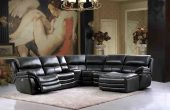 Next 2711 Sectional with 3 Electric Recliners →
← →
You may also press keyboard arrows
or click at page corners for navigation
Left Side Sectional
Summer Right Side Sectional
Summer Sectional with Sleeping Option
Colors: Blue, Brown/Wenge/Walnut
Materials: Fabric, MDF
Item Description
This cozy sofa fabric sectional will become a harmonious element of any modern interior. Corner Sofas are laid out in a comfortable bed for sleeping. A reliable orthopedic design contributes to comfortable use every day.
Upholstery made of dark blue fabric, wooden legs. Includes three pillows.
*removable headrests
Sleeping Area: 94.5"x 51.5"
Inventory is updated on 12/04/2020
The inventory quantities are subject to change, please call for more updated information